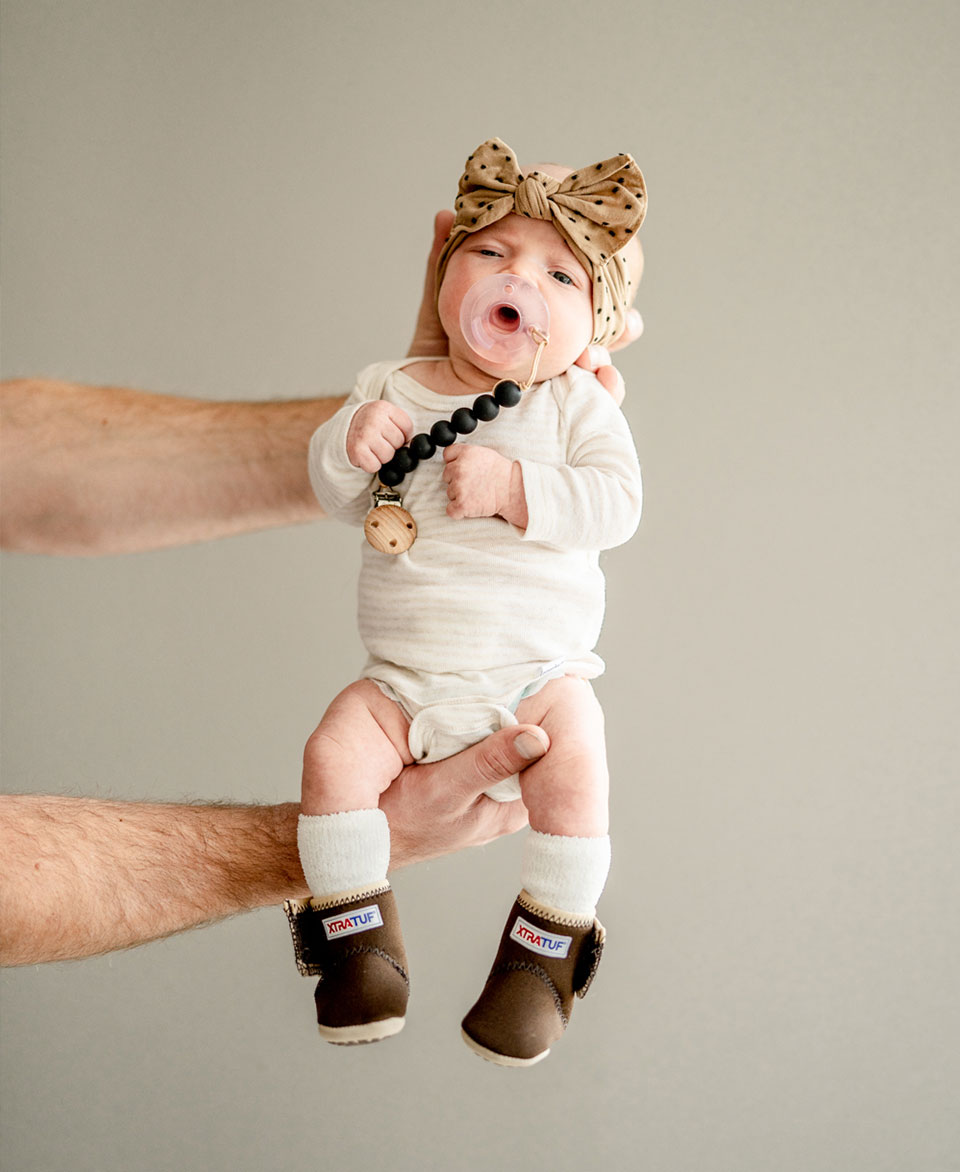 It's been a big year for XTRATUF Pro Team Member Sean Dwyer. Read on to hear what he's been up to and what's on the horizon for next season



2021 has been a year of some big changes in the Dwyer family. For starters, my wife, Bri, and I welcomed a beautiful baby girl, Blakely Jade Dwyer, into the world August 28th and we couldn't be more excited. We found out we were expecting just a few days before I left to go up cod and snow crab fishing in late December of 2020. I missed the entire first trimester of pregnancy while I was in the Bering Sea… and it wasn't an easy one for Bri! She had some terrible morning sickness and I was sad to not be there to help her through it. We've become a pretty good team when it comes to her throwing up and me fetching water and clean trash cans; turns out seasickness is actually good for something!

After a long, icy fishing season this winter I finally came home just in time for shipyard on 2 of our 4 boats. For the first time since I was 13 years old, I stayed home this summer and skipped salmon tendering. It was weird for sure… I can't remember when I was actually in the lower forty-eight for a summer, who knew, it's a pretty nice that time of year! I definitely missed being up in Alaska but it was more important to stay home and get ready for our new family member. I'm fortunate that we have some great employees that were able to hold down the operations for me. Tendering is all about customer service, something that doesn't always come easy to crab fishermen but they made it happen!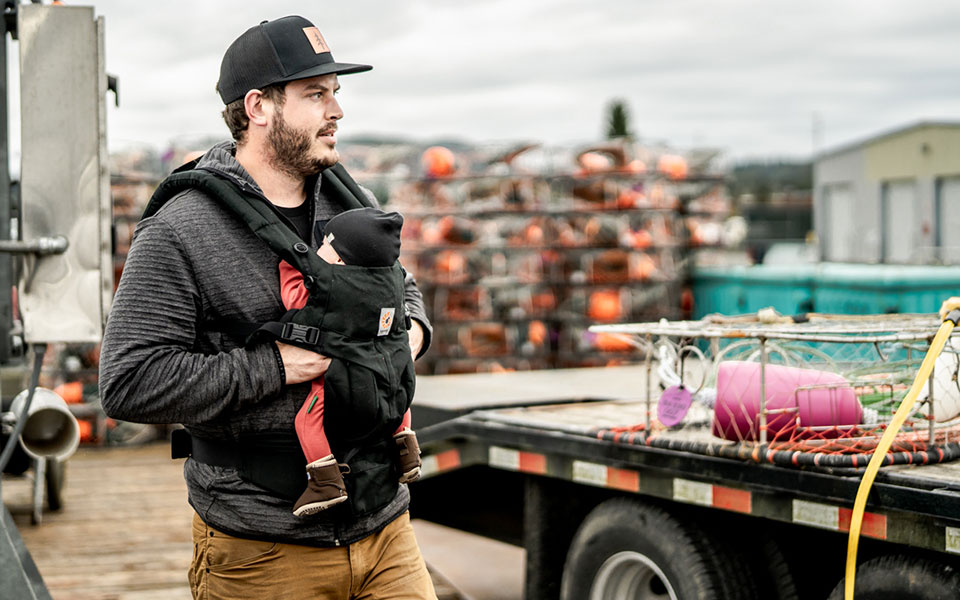 These are definitely tumultuous times to bring a baby into the world and as a fishing family who operates year round, it's impossible to try to plan for the kiddo to arrive between seasons. We got pretty lucky that I was able to be home for the second half of pregnancy and birth of Blakely, not every fishermen has that luxury. We know that when we sign up for this life at sea that it comes with some sacrifice, most of the time our families are the ones that really feel those impacts. I honestly don't know how I'll feel about being gone from my wife and baby for upcoming seasons, I think it's just something that we'll have to figure out as we go. Plans for now are status-quo, Bri and I missed being in Alaska for the summer and it's definitely a lifestyle that we want to raise our daughter in.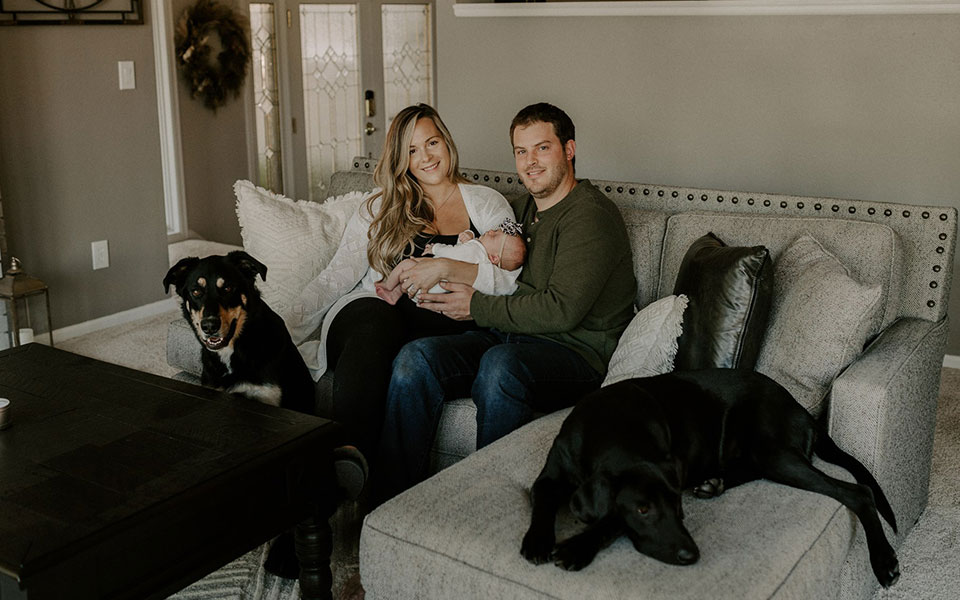 Unfortunately for us Bering Sea crabbers, the future looks pretty bleak for our premier stocks, king and opilio crab. We just found out in the last weeks that Bristol Bay king crab will be closed for the first time in 25 years and snow crab (opilio) will be down in excess of 70%. Not exactly the forecast that this new father wanted to hear! We have some other fisheries that we participate in so we should be able to weather the dim outlooks for the time being. However, Bering Sea crab fishing is what helped sculpt me, I met Bri in Dutch Harbor during a crab season, it's our family legacy. I'm disappointed to see how the stocks have seemingly vanished and you can bet that I'm listening to every meeting and presentation as the data for the 2021/22 crab seasons are coming out. Hopefully this is just a minor bump in the road and we can take action now to ensure that these fisheries will be around for the next generation of fishers. Who knows, maybe Blakely will want to become a crab boat captain just like dad or maybe she'll want to go to college and get a "real job." Either way, Daddy needs crab to catch to make it happen!
Related Categories