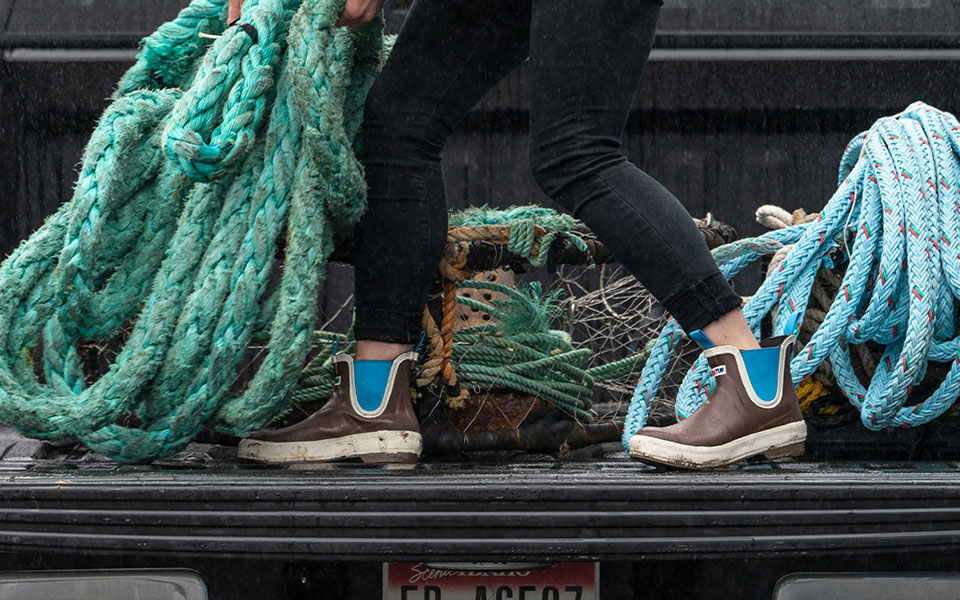 Check out what our friends Emma Laukitis and Claire Neaton have been up to as we celebrate the launch of our Puffin Collection.

As the world continues to live through the pandemic, how have things for you been?

Winter and slower season gave us the opportunity to turn in, tune up, and prepare for what's a busy summer season. The past year, we focused on getting wild fish onto people's plates – through our online direct to door sales and through our Give Fish Project, which donates wild salmon to our community through the Food Bank of Alaska. It feels good to provide people with healthy wild food nationwide as demand for Wild Alaska Seafood grows.

This past year has been difficult for so many small businesses and families, and we've faced our fair share of challenges but we're grateful to be weathering through. After keeping our retail locations closed last season, we are thrilled to have opened our Flagship shop and a new small Fish Shop in Homer this summer. Our team is excited to welcome our community back! We're so grateful for our customers' support, we would not be here without all of you. We're more inspired than ever to create quality gear to get people outside into nature – wild places have gotten us through a hard year, and we want to give people the confidence they need to go out and discovery their surroundings.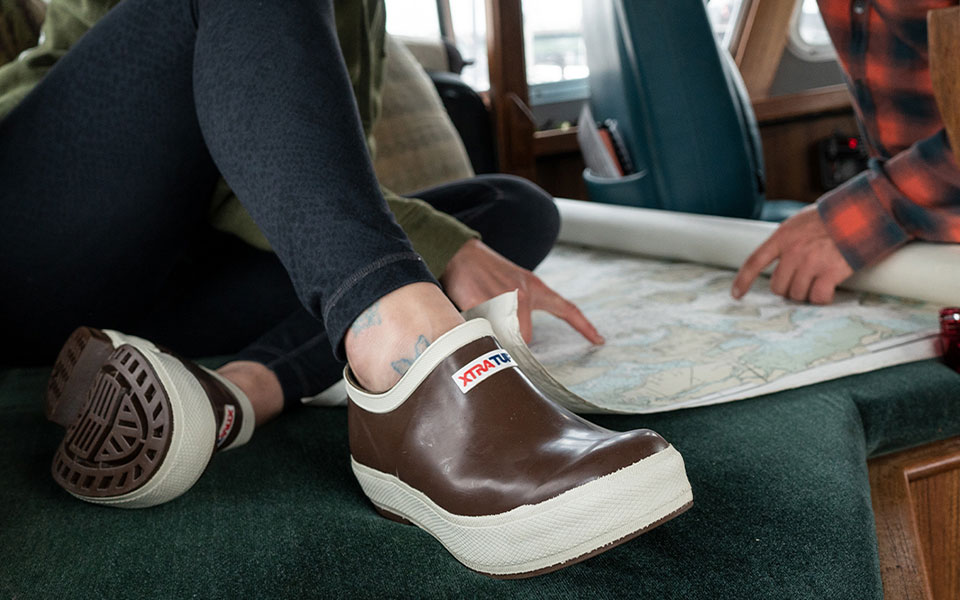 How were you feeling headed into the summer season?

Fishing is demanding work, but it's a break from routine and keeps our bodies strong and perspectives fresh. Our annual migration between land and sea feels like an essential part of our identity at this point, and we love that our jobs let us feed the world with the most incredible, sustainably-harvested food. Emma kicked off the season in Copper River gillnet fishery. Claire was in Prince William Sound this summer, tendering for the salmon seine fleet, and we both headed west to the Aleutian Islands later in the summer longlining for halibut near Dutch Harbor with our parents. We love exploring Alaska's wild coastline that is only accessible by boat – and to be constantly in awe of the beautiful place we get to work and call home. Summer in Alaska is wild with flowers, berries, and edible plants. We see more seabirds, whales and bears than we do people. It's going to feel like summer has really started when we're on the beach with friends and a fresh fish cooking over the campfire.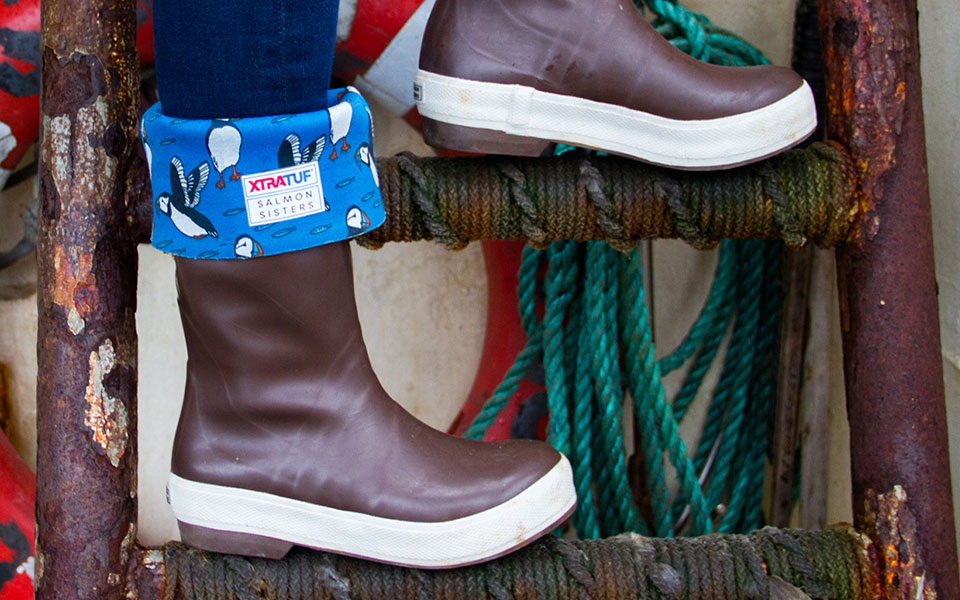 What was the inspiration behind the Puffin Pack?

Our inspiration from the ocean runs deep. The puffin collection comes alive with our favorite seabirds, who are some of Alaska's finest fishermen themselves. Just as our fishing community does, Alaska's horned and tufted puffin spend most of their lives at sea. From the boat, we spot them in colonies nesting on coastal islands and diving from cliffs to gain speed for flight – bouncing off the waves to gain altitude and diving deep down into the water to catch fish. Puffins make us smile as they fly past - their colorful beaks full of herring lined up neatly crosswise, their busy wingbeats, and animated characteristics always inspire us to hustle – they remind us that there are fish to catch and things to do!
Why is the Alaska SeaLife Center important to you? Why should our community care about these efforts?

We grew up visiting the Alaska SeaLife Center on school trips when we were kids and were lucky to be neighbors with the center when the Salmon Sisters shop was open in Seward! The SeaLife Center is Alaska's premier public aquarium and only permanent marine mammal rehabilitation facility. The ASLC is dedicated to understanding and maintaining the integrity of the marine ecosystem of Alaska through research, rehabilitation, conservation and public education. It is the only facility in the world specifically dedicated to studying the northern marine environment and the only one designed at the outset to combine research with public education and visitor components. The Alaska SeaLife Center generates and shares scientific knowledge to promote understanding and stewardship of Alaska's marine ecosystems, so that we can all contribute to the health and wellbeing of our coastal communities and wildlife.
Related Categories
• Women's Commercial Fishing Boots
• Women's Sport Fishing Shoes
Popular Products
• Women's Salmon Sisters Collection
• Women's Sharkbyte Collection