Hopefully by now, you've had a chance to watch our Salmon Bros video. We had so much fun making this spoof video to have a little fun on April Fools' Day, that we wanted to share the story of how we made the magic happen.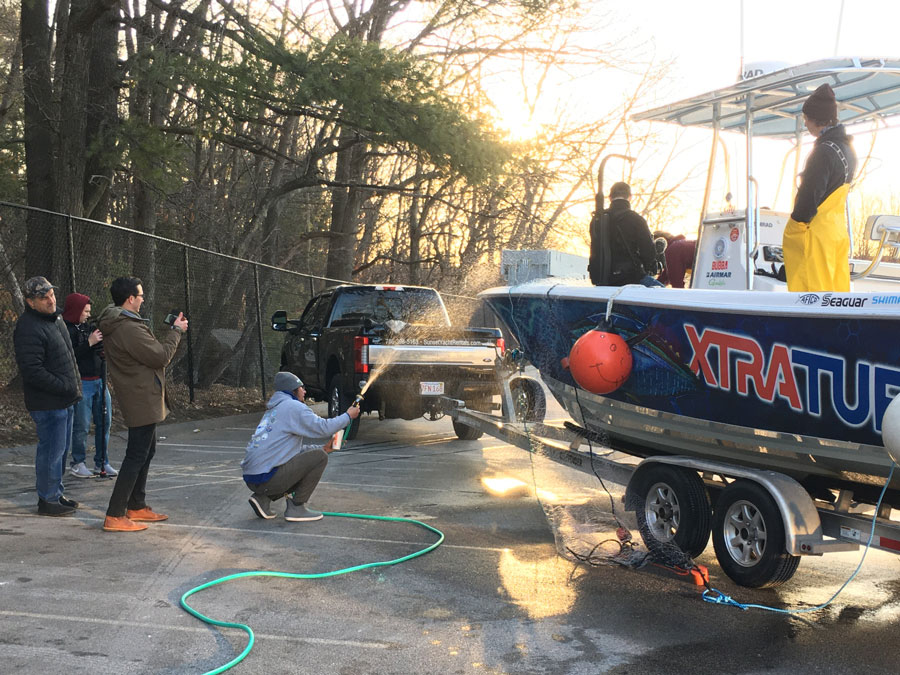 Here's what Bo Thai, XTRATUF® Global Product Manager, had to say about the inspiration for the collection.
Q: How'd you come up with the idea of the Salmon Bros video?
A: Internally the team at XTRATUF® has been trying to figure out the formula to create products for men that quite simply aren't brown. We've tried fish patterns, camo etc... and it doesn't always resonate to our consumer as we would have liked. So every time we got comments on social media about cool prints for guys I internally cringed...and believe me, I read EVERY comment. I've been thinking a lot about how to show some love to our male supporters of the Salmon Sisters collection. A few months ago, we were at an industry conference called Outdoor Retailer with one of our Pro Team members, McKenna Peterson. Here, I shared some of what I've been thinking about. Then it came to me… "What if we made this spoof video and called it "The Salmon Bros."? The whole idea was to show the lighter side of the brand to our loyalists. I thought the marketing team would think I was crazy, but they quickly saw the potential and jumped on board. It was a total team effort.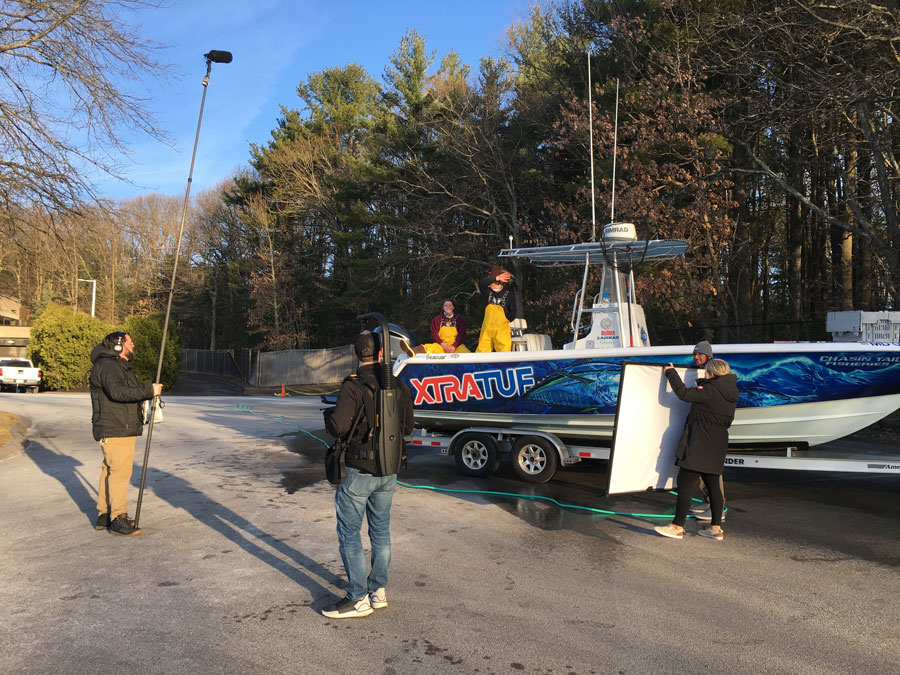 Q: If you could bring one of the designs to life, which would it be any way?
A: I think one of the designs I don't think it made the clip was a boot that had a bottle opener and pizza holder and WiFi. That was my favorite selfishly because in New England you go an hour 2 hours offshore and you're out of cell range. Everyone in Florida is spoiled! I thought "If we could go fish and I could still snap chat that would be unreal!" Ultimately it didn't make the final cuts, but the level of ridiculousness was there!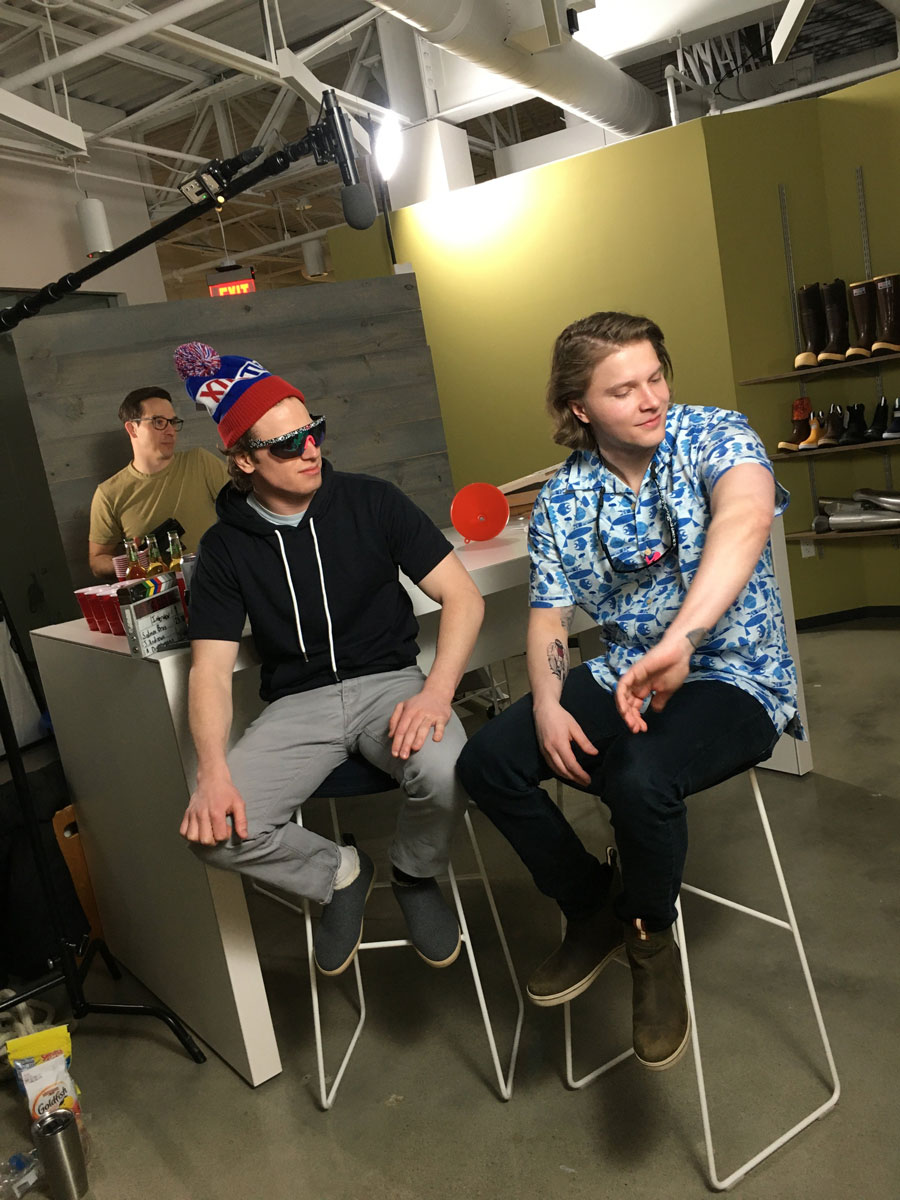 Q: During this time, what do you want this to do for our community?
A: Honestly, we've been thinking about this project for a couple of months. Now we really just want to bring some humor to people's everyday lives. We also want to acknowledge how today's world is affecting the fishing industry. it's all connected people not being able to go out for sushi, means less fish consumed, which means the price the fishermen are paid for the fish goes down. It's all about supply and demand. Today's physical distancing guidelines paired with closed boat ramps mean that there are no guided trips. It's all interconnected. We really want to rally everyone together to raise awareness and help the industry. We love our fishermen and our community!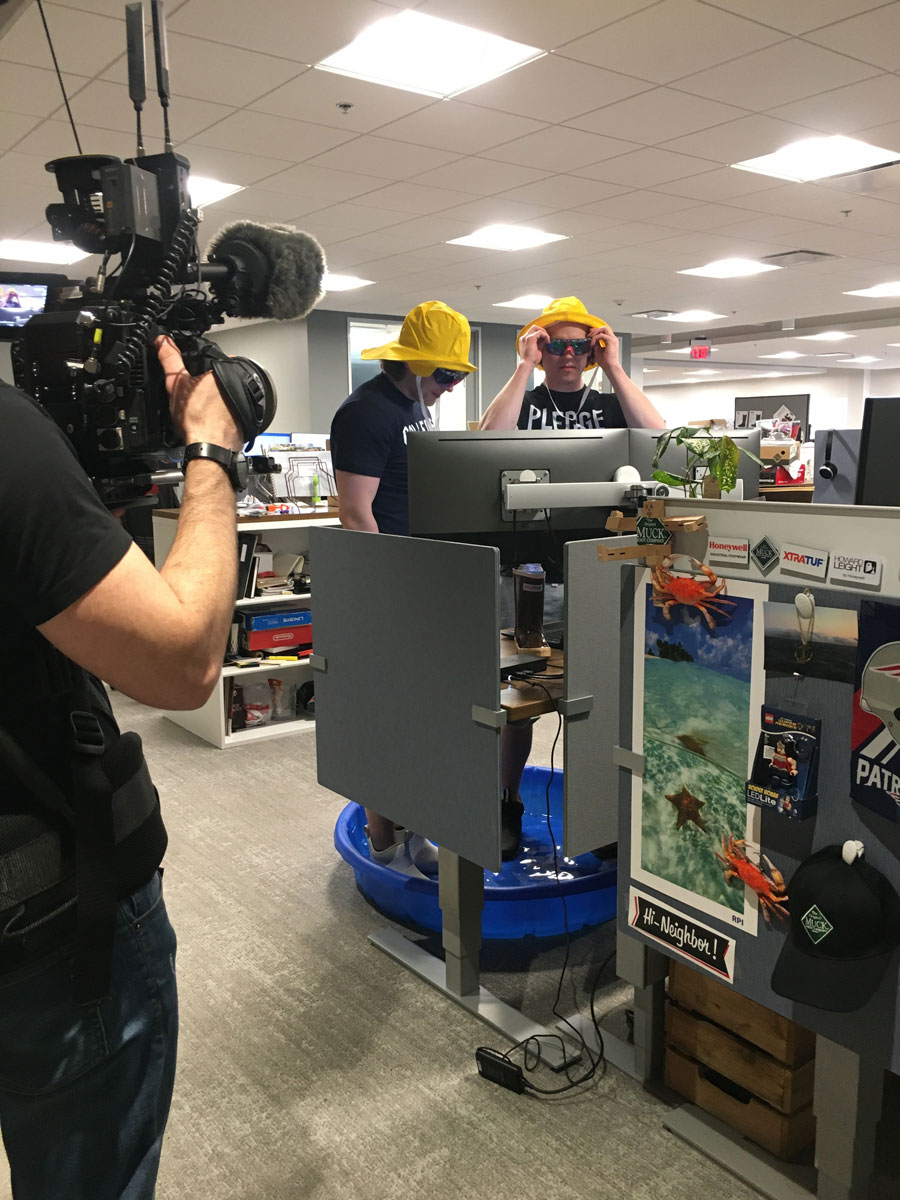 We couldn't have made this happen without the incredible partnership by our creative, writing and production team at Animus Studios. When we called with this over the top idea, Justin Andrews, Partner at Animus gave us a resounding "YES!" and the team's creative juices ran wild.

Here are Justin's thoughts on the experience:
" At Animus, we're fans of brands with creative courage. When we learned about the Salmon Bros video, we were 100% onboard right away. The concept was simple, funny, and attention grabbing.
To pull it off, we brought the Salmon Bros to life for a day and let them do whatever they want in the XTRATUF® office. It was a horribly great idea that helped us capture enough content to make a solid 30 minute episode of the Salmon Bros. The toughest part was carving it down to about five minutes and deciding what not to include.
The biggest problem? The patterns are actually awesome and I'm sure people will want to buy these boots. Sorry everyone!"