A Lesson from Island Creek Oysters in Duxbury, Massachusetts.
We respect the ocean and its tides, and we have a deep respect for the folks who work in water, day in and day out, empowered by a willingness to live fully and a mutual drive to help each other, the Alaskan way. That's why we paid a visit to Island Creek Oysters in Duxbury, MA—although not located in the last frontier, they share the community values that we admire.
If you're in the area, we recommend a trip for a lot of reasons. There's a mind-boggling and informative farm tour through their hatchery; where algae is grown and oysters spawn. A boat ride on the bay to the OysterPlex to watch oysters get sorted by hand, followed by a shucking lesson of said oysters. Oh yeah, and you get to slurp those delicious mollusks while sitting outside, listening to tunes and enjoying a beer with your crew.
If you can't make it... Well, you're missing out.
But on a positive note, you can still learn how to shuck.
CJ, the resident Oyster Dude at Island Creek, taught us how to shuck like a pro in five easy steps. And lucky for you, we took detailed notes and a few photos. So the next time you get the craving, you can order some oysters and shuck em' yourself sans a visit to the ER (Not 100% Guaranteed).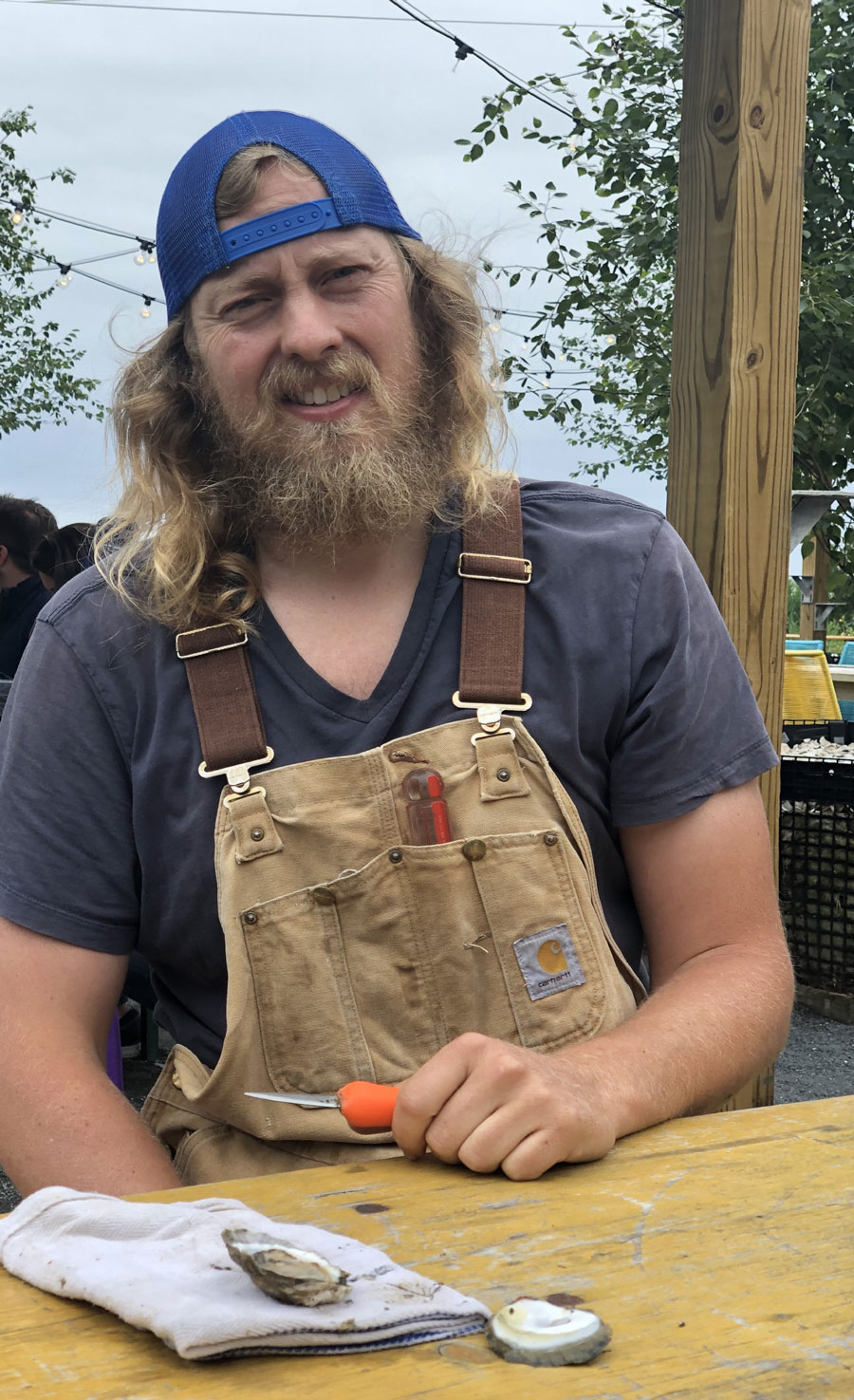 Step #1: Poke
Hold the oyster in place with the hinge facing you. Place the top of the knife into the hinge at a 45 degree angle.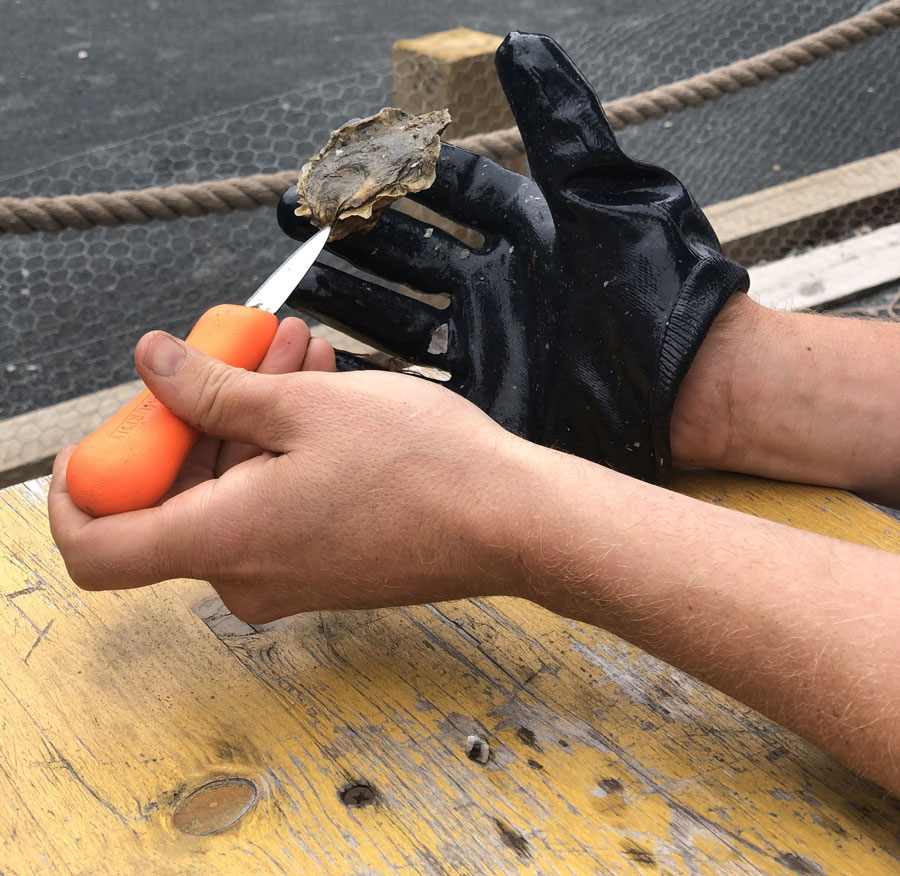 Step #2: Wiggle
Use a little pressure (not too much force) twisting the knife side to side in order to loosen the hinge.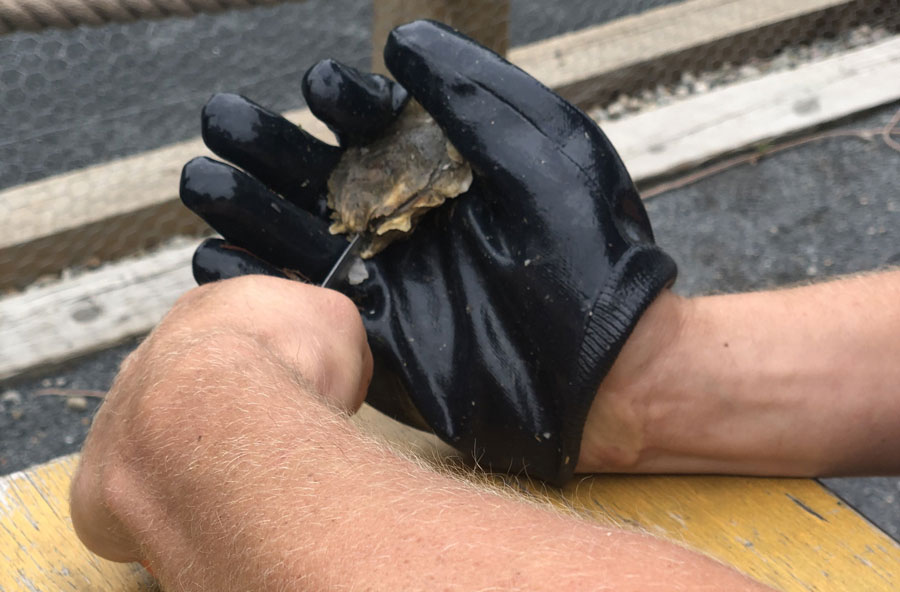 Step #3: Pop
You'll fee the shell pop slightly as it opens (avoid pushing the knife too deep into the shell so you don't cut the meat).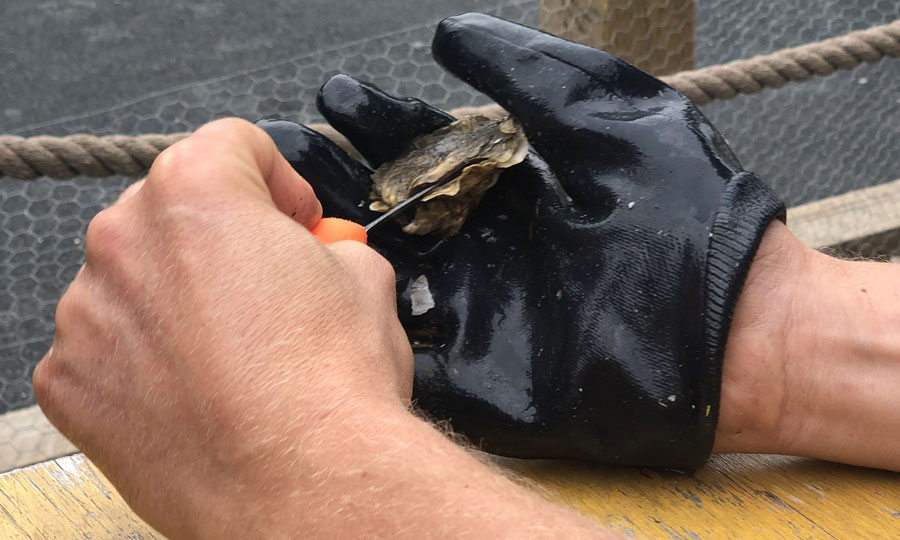 Step #4: Slide
Hold the oyster in your gloved hand, gently slide the knife underneath the top shell, working around the whole shell to sever the adductor muscle from the top shell completely. Slide the knife underneath the oyster meat to separate the bottom adductor muscle from the shell.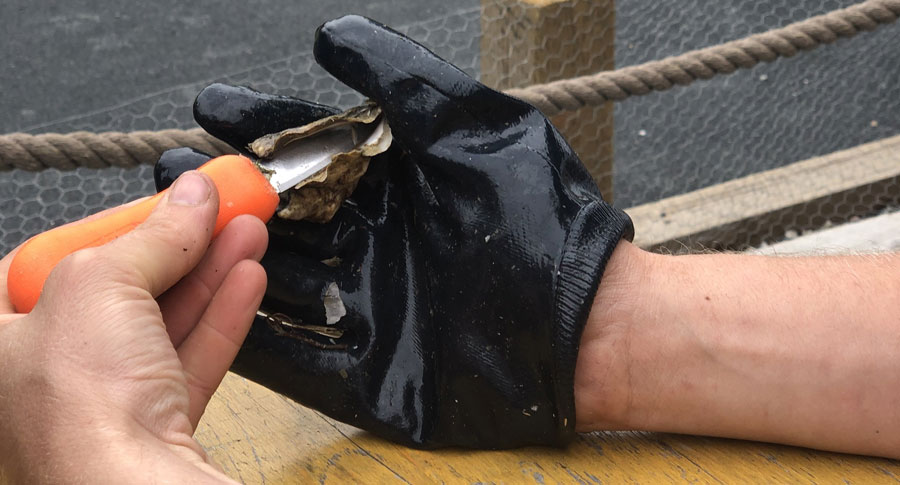 Step #5: Slurp & Enjoy!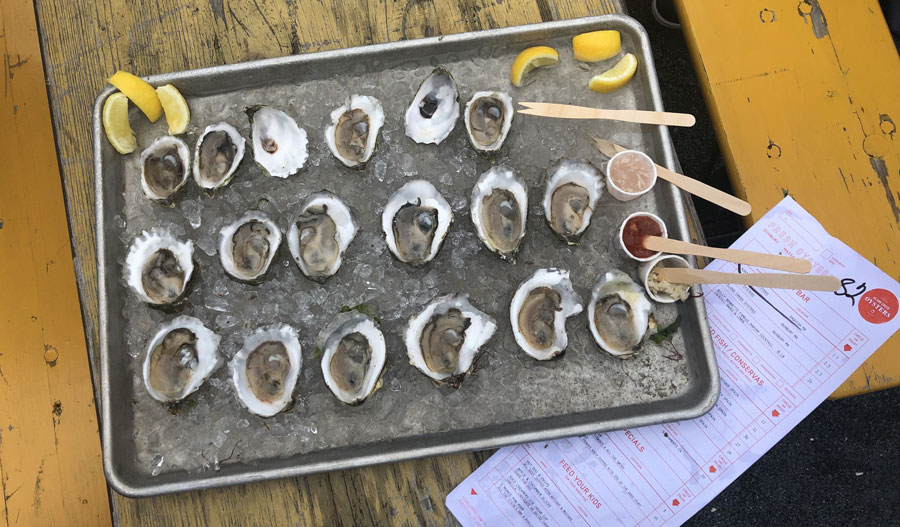 What you'll need:
- Shucking glove (or towel)
- Oyster knife
- Oysters