For part-owner of Pike's Place Fish Market, Jaison, fishing has been in his life since his earliest memories spending time with his grandfather fishing for salmon and crab on the Puget Sound.
Today, he's proud to continue passing on his knowledge and traditions to his daughter Ava. At the market or on the water, hard work and respect are important life lessons to teach.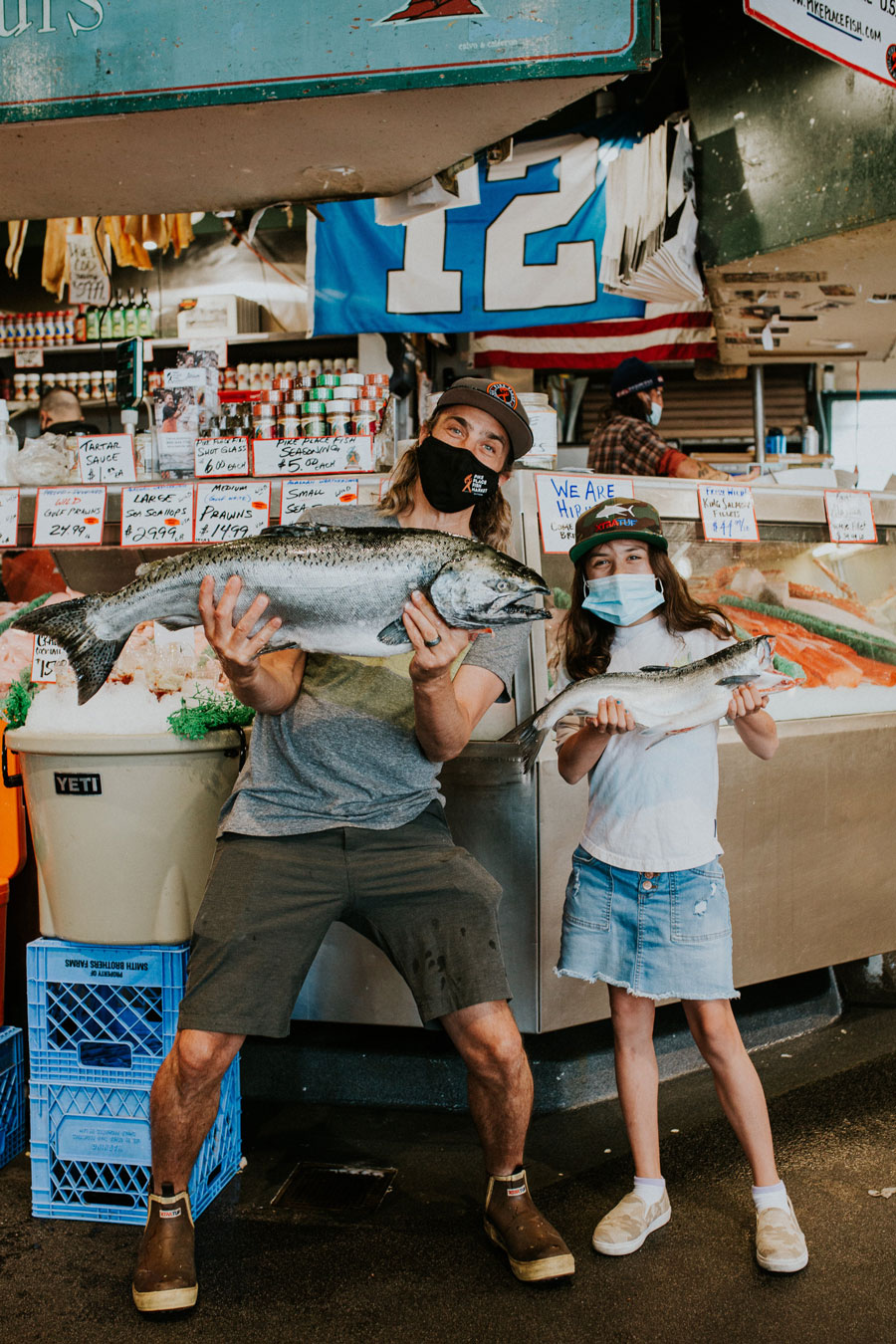 We asked Jaison about passing on the tradition of fishing to his daughter. Here's what he had to say...
My daughter Ava loves the fish market, she likes to come down and hang out with the crew, see all the crazy fish, and scare people with the monkfish. I think it is important for her to see all the hard work, knowledge and respect we have for seafood. The knowledge she gains from being around all the fish and seeing us all work as a team is something I'm proud of.
Her favorite is seeing me build out the fish displays and how beautiful they turn out. And if I bring home spot prawns, Dungeness crab, or clams; I get extra hugs — which is always a plus in my book.
Pike's Place Fish Market in Seattle, Washington ships Nationwide. Visit their website to place an order today.