The Legacy Boot has been around for nearly a century and has become a symbol of belonging to Alaska and to the water. The Legacy has earned the nickname, "Alaskan Sneaker" for its deep connection to the place and its people. An icon of hard work and constant doing, trusted by commercial fishermen and curious watermen alike for its powerful slip resistance, outstanding protection and remarkable comfort.
The Legacy Boot is 100% waterproof, flexible, and durable, with a non-marking slip-resistant Chevron outsole, making it as tough as it gets. The Legacy Boot has a unique construction, built via a unique triple dip process that coats liquid latex neoprene around the boot creating a seamless barrier that is more pliable and supple than most any other commercial grade rubber boot.
What has worked for fishermen on the most treacherous waters and conditions of the world has provided that same comfort and protection for people on land - and the Legacy has become known fondly as the Alaskan Sneaker. And for good reason.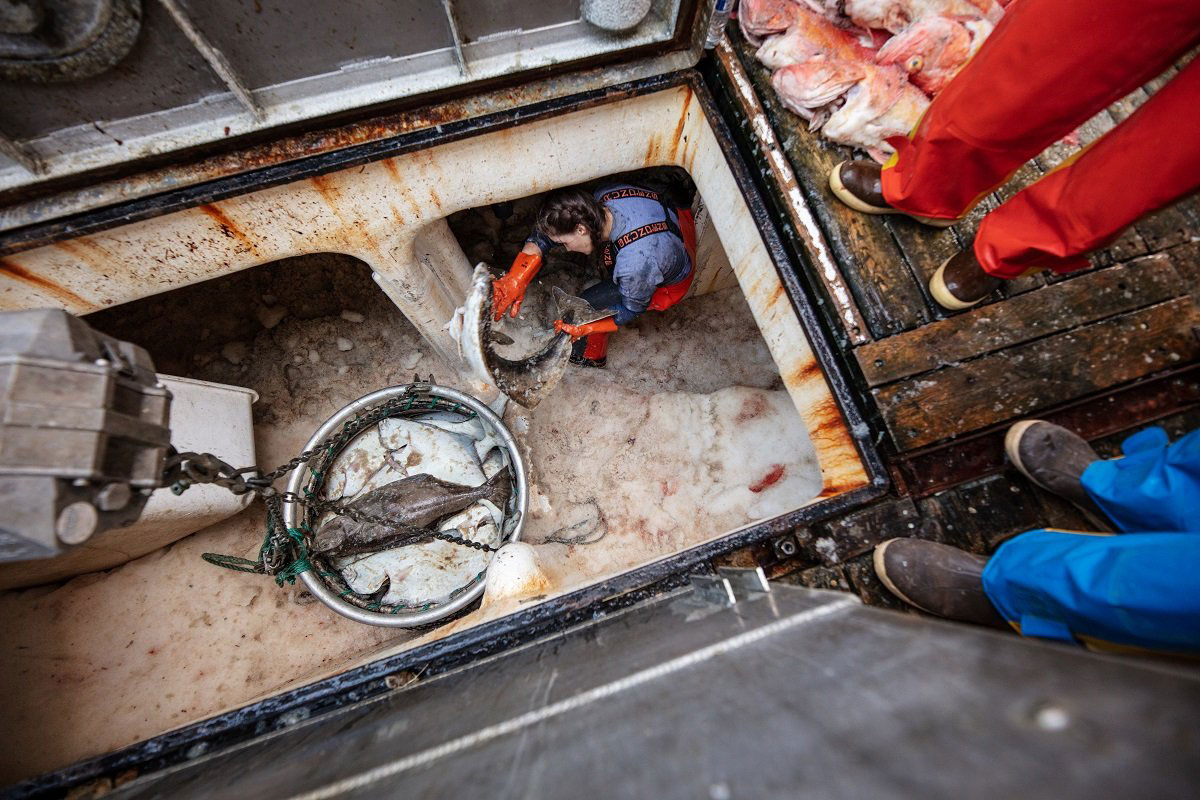 ALASKA INSPIRES NEW BOOTS
Alaskans themselves have inspired product innovations for XTRATUF. When their 15" Legacy Boot got so worn down that they needed a new pair, they would cut them into shorter boots for light duty work, which gave way to the introduction of the best-selling 6" Ankle Deck Boot.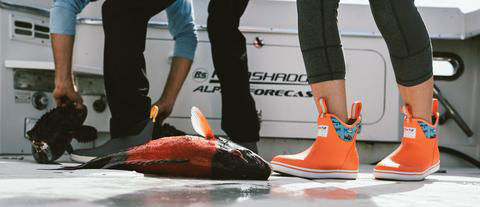 The newest introduction, The Legacy Lace Up, has a similar origin story. XTRATUF had discovered that some Alaskans had cut down their Legacy Boot and sewed on a leather upper, creating a whole new mash-up of a boot that had all the performance and safety features of the Legacy Boot, but with a more casual aesthetic making it a perfect all-purpose winter and wet-weather boot.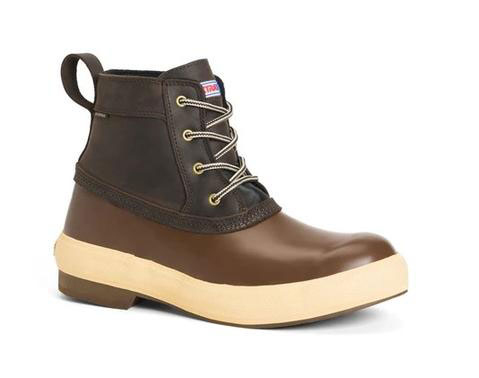 This fall, XTRATUF is offering a limited run that is a take on the ingenuity and resourcefulness of Alaskans themselves. The Legacy Lace Up deconstructs the best-selling Legacy Boot and assembles it with a full grain waterproof leather upper, maintaining the original Chevron outsole offering slip resistance and protection.
This rugged new introduction from XTRATUF is built for life in Alaska and designed to keep you protected, dry and comfortable no matter where your adventures may lead.
The Legacy Lace Up will be available nationwide in Fall 2020, but you can get them a year early, only at www.xtratuf.com.
Sign-up now and we'll notify you when your size becomes available. It's easy! All you have to do is click on the Is your size out of stock? link, select your size and enter your email address. We'll notify you when it's available.