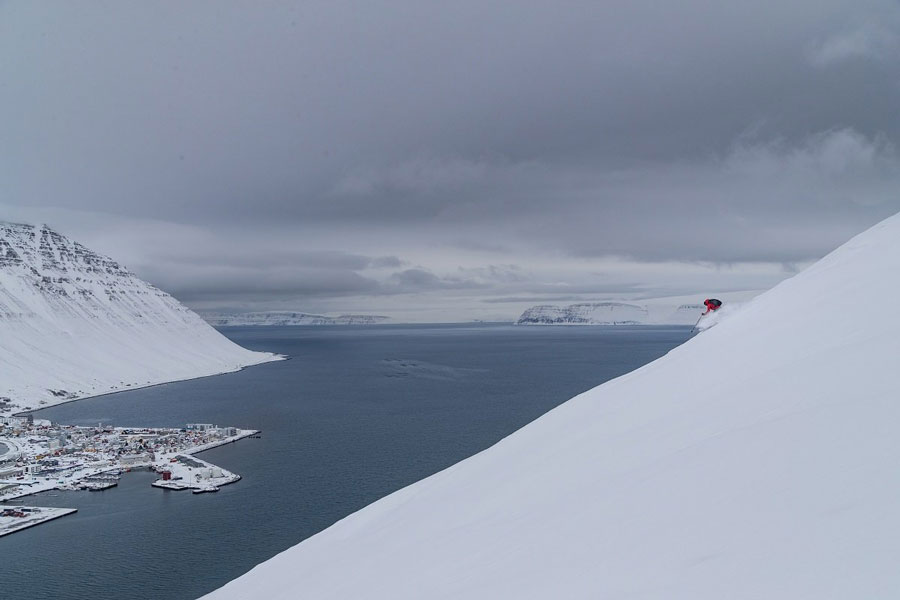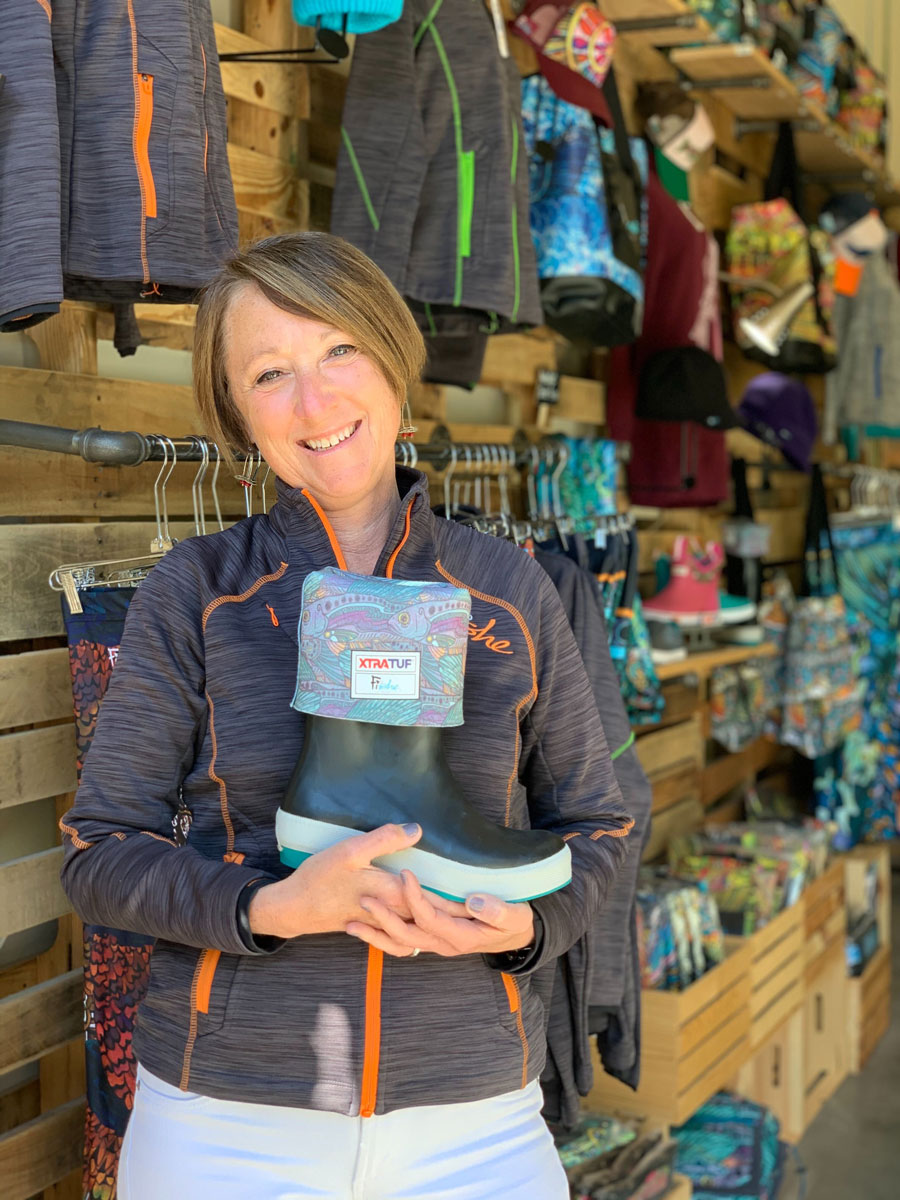 Linda is the founder of FisheWear and the owner of education and outdoor travel company Women's Fly Fishing. She comes from a long line of independent and adventurous women. Growing up in Maine, Linda developed a love of fishing at an early age, learning the sport from her father who would bring her fishing on their local lakes and rivers for panfish, brook trout, and landlocked salmon. She carried this passion with her when she moved to Alaska after college, fishing for arctic char in Ugashik Narrows and rainbow trout on the Kenai River and in Western Alaska. She fell in love with the beauty of Alaska and the drive, diversity, and independent spirit of its people, and she has made it her home.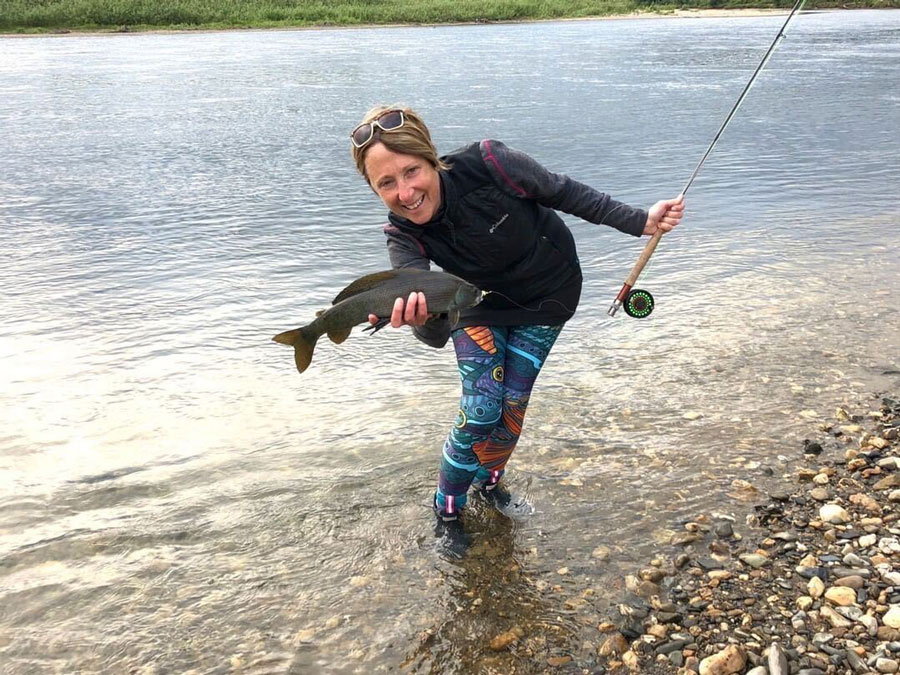 In both her private and professional life, Linda has always held the belief that she can do whatever she puts her mind to, and her curiosity for learning new things and finding new challenges is insatiable. These traits helped Linda to shape a 30-year career in the trucking and logistics industry with Carlile Transportations Systems, one of the Alaskan trucking companies featured on the History Channel series Ice Road Truckers. After many years of growing the company, she became a partner and eventually the President, expanding their operations and managing Carlile's over-700 employees until its sale in 2013.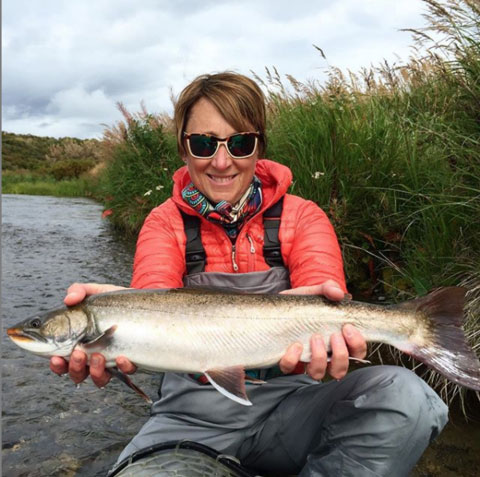 The idea for Fishe grew out of summers Linda spent fly fishing with clients and friends for trout and salmon in Alaska. "When fishing was slow we would sit on the riverbank and brainstorm on how to make the clothing we were wearing more fun. I wanted to create products that could go from the riverbank to dinner or shopping." Linda took the plunge in 2015 and created Fishe's first hats, wading belts, neck tubes, and signature fish-patterned leggings. Over the last five years she has expanded Fishe's product line to include gear (fly boxes, tools, dry bags), cosmetic items, and home goods. To make Fishe's signature bright, bold patterns, Linda collaborates with artists and draws inspiration from the fish that she loves and wants to better understand. Arctic char, dolly varden, brown trout, redfish, tarpon, salmon, rainbow trout, and grayling-inspired patterns have all become a part of Fishe's product lineup. Linda's goal is to make practical outdoors clothing and gear that helps women to feel both comfortable and confident, whether they're fishing commercially offshore, fly fishing for rainbows in the Kenai, or stalking redfish in the Florida Everglades.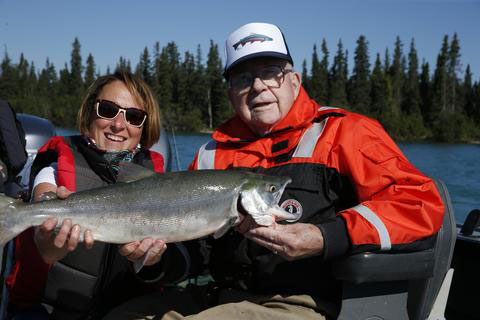 What is next for Linda and Fishe? While Alaska will always be the heart and soul of Fishe, Linda hopes to continue to follow her curiosity and expand Fishe's product line to include patterns based on warm water and saltwater species. For Linda, learning about new fish and new women's fishing communities is part of what is interesting and exciting about running this business. As Linda puts it: "People have the same wants and needs -- clothes that fit, things that are fun and let them express themselves but are still technical. I think it would be super fun to create something that, for instance, the bass community would like." Her other life goals? To catch a Tarpon in Florida and to catch a Sheefish on the fly in Alaska…. She's working on those!
You can shop the XTRATUF® x Fishe®Wear Collection here.
Related Categories
• Women's Fishe®Wear Collection
• Women's Commercial Fishing Boots