These boots are made for brewin': XTRATUF's Legacy and Swingsaw steel toes are built for beer production by Keith Gribbins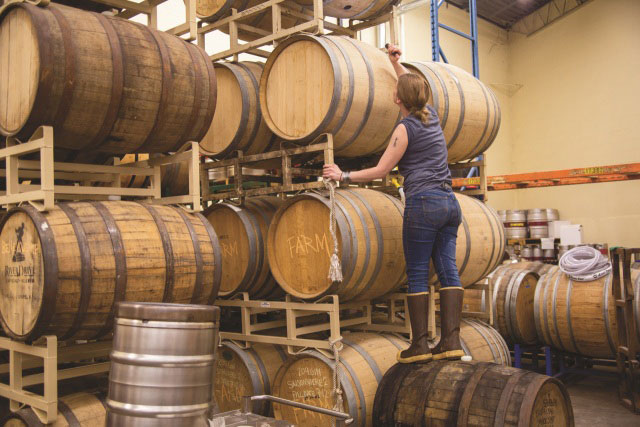 What do brewers and fishermen have in common? Boots for starters. Maybe isinglass too. Considering the former, the XTRATUF brand of neoprene boots is common throughout Alaska and the Pacific Northwest, especially among coastal country fishermen. Now XTRATUF, which is a brand owned by Honeywell, is pushing its sweet shitkickers more and more into the brewing industry.

"In the brewery, whether at the start of the brewing process or sanitizing at the end, there is potential for water everywhere and you want to be focused on your work not the floor," said Bao Thai, global product manager at XTRATUF. "XTRATUF materials are built to last, whether freezing saltwater, boiling wort or anything in between."

The company makes lots of boots for both commercial and consumer consumption, but it's pushing two main styles in brewing. Up first, we've got the classic Legacy boot ($160), which is made with XTRATUF's "triple dipping technique," which even sounds like something used in brewing. The shells of these Legacy boots are triple dipped in latex neoprene, creating a barrier that is highly resistant to many organic and inorganic acids, chemicals and contaminants. The neoprene is also ozone resistant and softer, lighter and far more pliable than ordinary rubber. Cushioned insoles with arch support help fight fatigue and stress on the legs and back. The Legacy is available right now.

"The Legacy is great for anyone working in wet environments throughout the brewing process," said Thai. "From the mash tun through the bottling and after washing up, the proven Legacy Chevron outsole will give you great traction. The outsole compound has a lot of give to it, so you get good traction on wet floors but also on diamond plates and expanded metal ladder steps so you can do your job with confidence."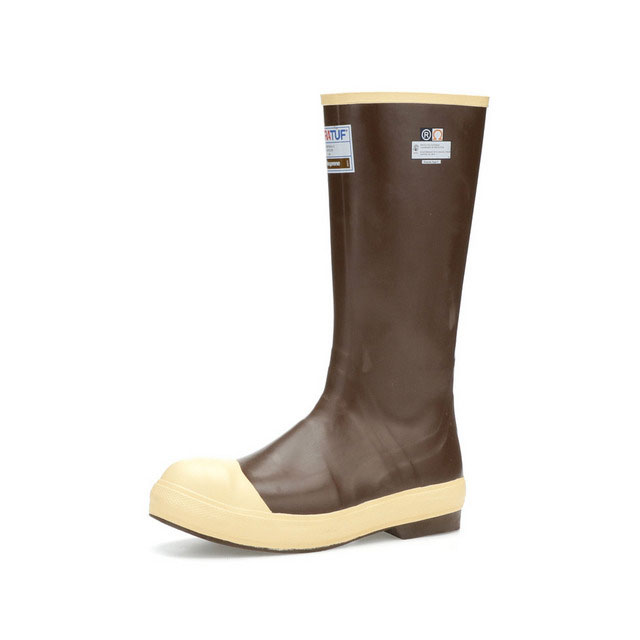 The Legacy boot. We suggest two.

Coming out this summer is the Swingsaw CSA product ($210), which is designed to provide the protection and durability of a Legacy boot but with greater comfort for long days on the brewery floor. These puppies use Honeywell's proprietary RDR oil/chemical resistant compound (i.e., the awesome sauce), making the boot even more resistant to organic and inorganic acids, oils, chemicals and contaminants. Built with a Spandura covered 5-mm neoprene bootie, these Swingsaws are comfort rated to frickin' -20°F. There is a Swingsaw that is available now for $190, but it does not have a steel toe.

"The Swingsaw is built with our proprietary Glacier Trek PRO compound that gives superior traction on wet ice," explained Thai. "Breweries that have freezers or other deep cold storage will appreciate the upper design which is made with foamed neoprene to keep you warm to -20F. This boot is also great for the people working the loading dock in the winter as it stands up to the cold and the ice that inevitably follows."

There are some choices: XTRATUF boots are built on either classic non-marking, slip-resistant Chevron outsoles that provides sure-gripping traction or the new Glacier Trek Pro outsoles, which provide traction on soapy tile, glycerin on steel and frosted surfaces for truly superior traction.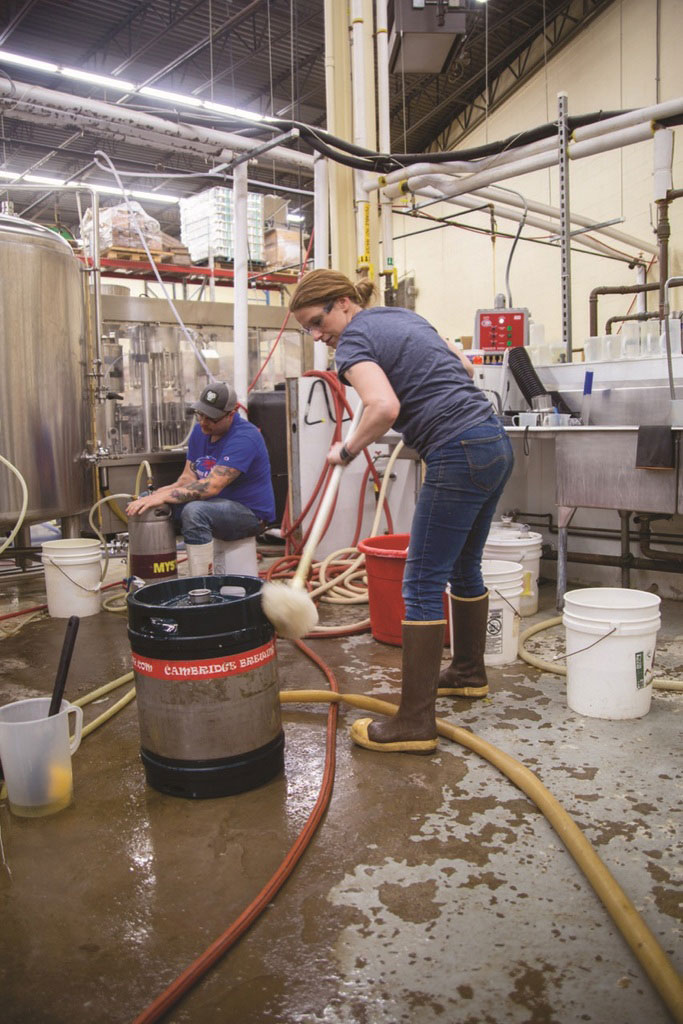 What about some boot buying advice?
"Think about your job," said Thai. "Think about all the surfaces you work on all day. Do you work clean or does water get everywhere? Look at your current boots and think about how you would change them. Are they tight at the end of the day? What parts wear out the fastest? If you don't need that much height, many would select the Ankle Deck Boot as it has the same outsole design but comes in a convenient 6-in. height. This is also the boot of choice for someone who might need to visit the brewing floor during the day, as its easy on and off design makes it simple to change into and leave by your desk. Finally consider the brewery floor. Depending on how it was constructed you may have little to no grit introduced to your surfacing compound or be walking on basically 40 grit sandpaper. If your soles wear out super-fast, harder soles may suit you better."
Related Categories
Popular Products