All Posts
Fishcake Benny Recipe by
@castandiron
XTRATUF | MAR 11, 21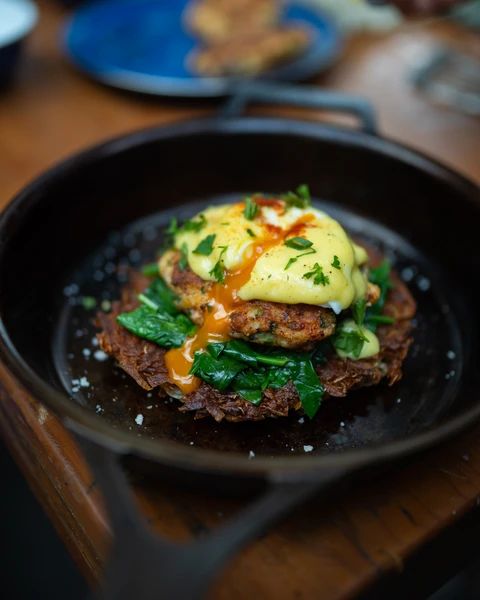 Fishcake Benny Recipe by @castandiron
INGREDIENTS:
Russet Potato
Spinach
Spot Prawn
Spring Onion
Panko
Egg
Packet Hollandaise
Lemon
Butter
Oil
Smoked Paprika
Seasoning Salt
Fleur de Sel
Pepper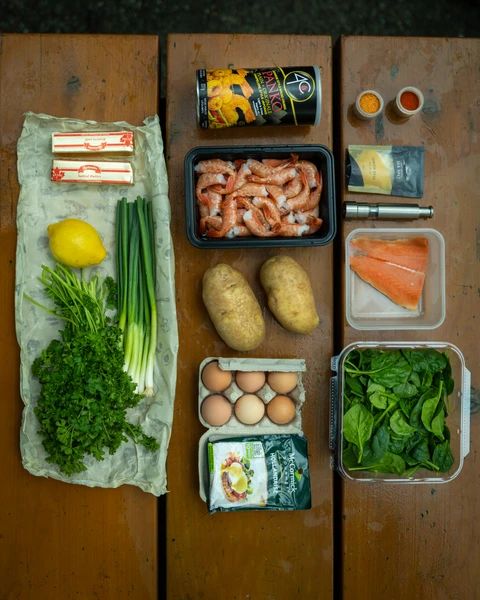 GEAR:
10 in Cast Iron Skillet
Large Pot
Small Pot
Fish Spatula
Leatherman Free K2
Cutting Board
Mixing Bowl
Box Grater
Large Metal Spoon
Heat-Resistant Glove
Long Tongs
Shovel
Axe
DIRECTIONS:
1. Shred a russet potato. Sean with seasoning salt. Make into patty. Fry in oil.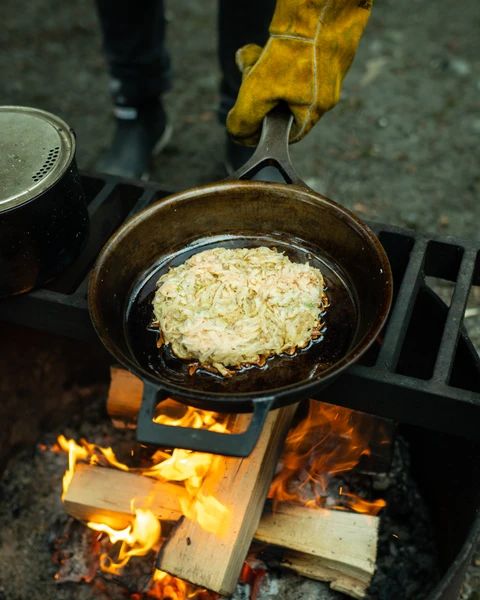 2. Mince prawns and salmon. Mix with egg and panko. Make into a patty. Fry in oil. Baste with butter.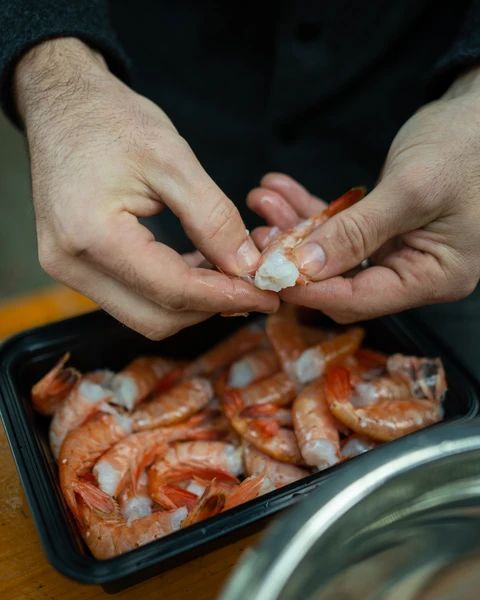 3. Make packet hollandaise according to instructions.
4. Wilt spinach.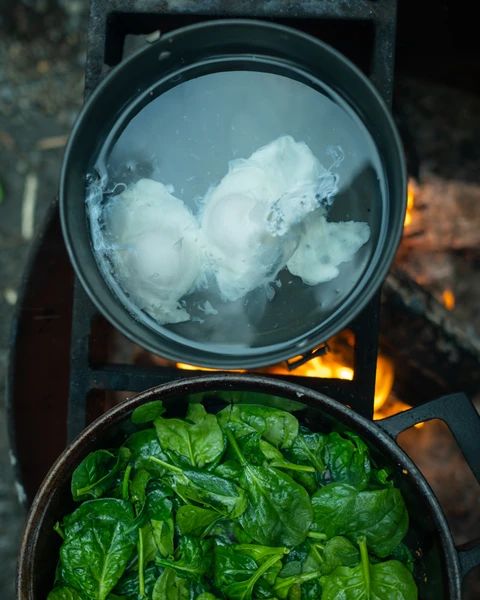 5. Poach egg for 3 minutes in boiling water.
6. Assemble. Top with spring onion and smoked paprika.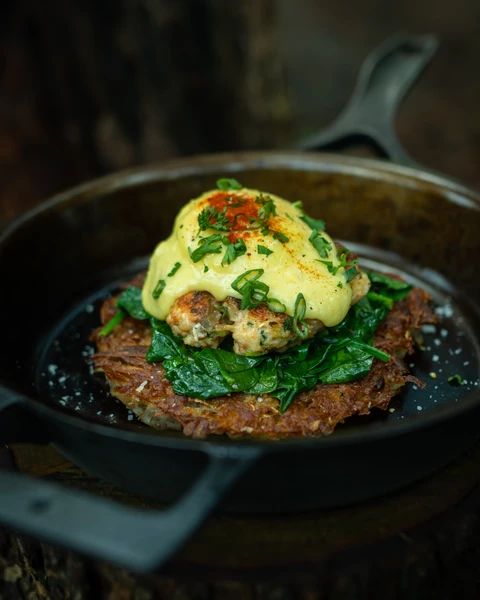 About the Author: @castandiron
Teddy Cosco is a passionate outdoorsman, enthusiastic camp cook, and sometimes-lucky fly fisherman. Exploring the tundra via floatplane, fishing off the Alaskan coast, and camping throughout the PNW, the Whitehorse-born now-Vancouverite grew up with the outdoors in his blood.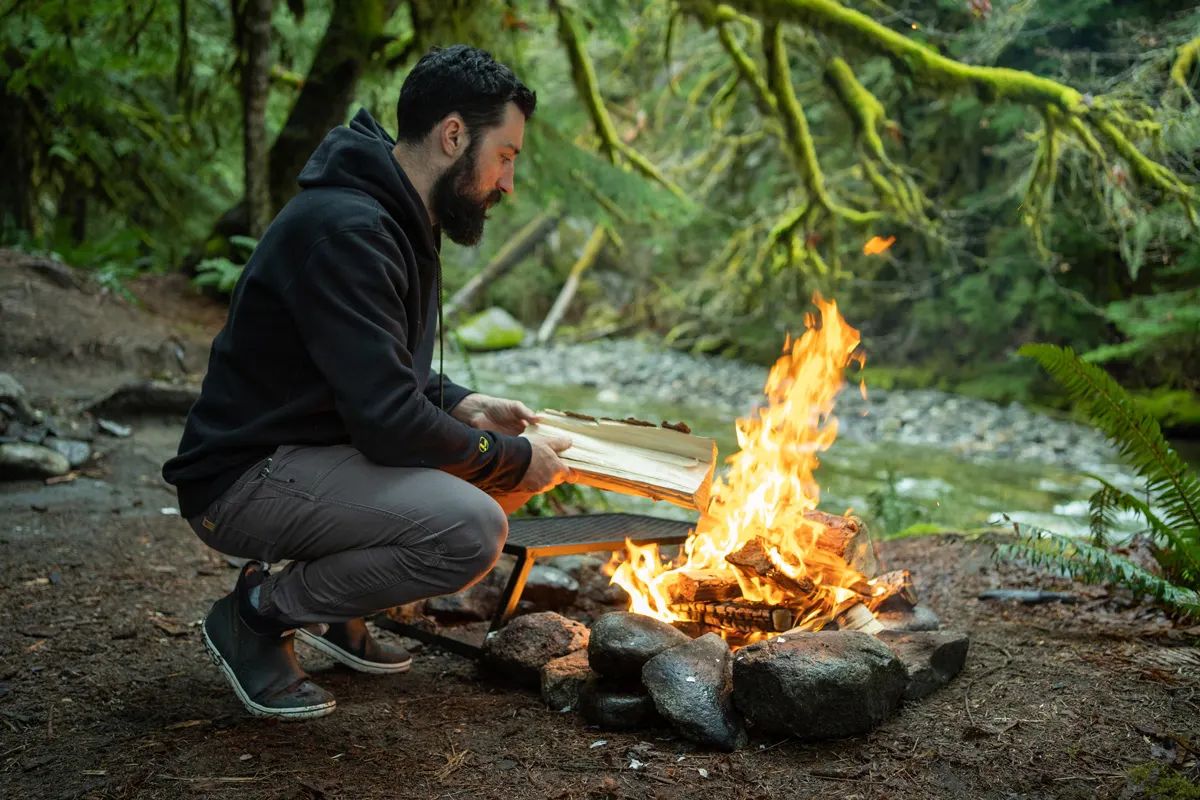 Related Categories
Popular Products