We were listed as part of the Fodor's Travel article, 10 Unique Souvenirs to Bring Home From Your Trip to Alaska. You can read the full article here.

We recommend you make the trip to The Last Frontier, but if you have a fear of flying, or just can't make the haul, you can purchase them in the comfort of your own home by clicking here.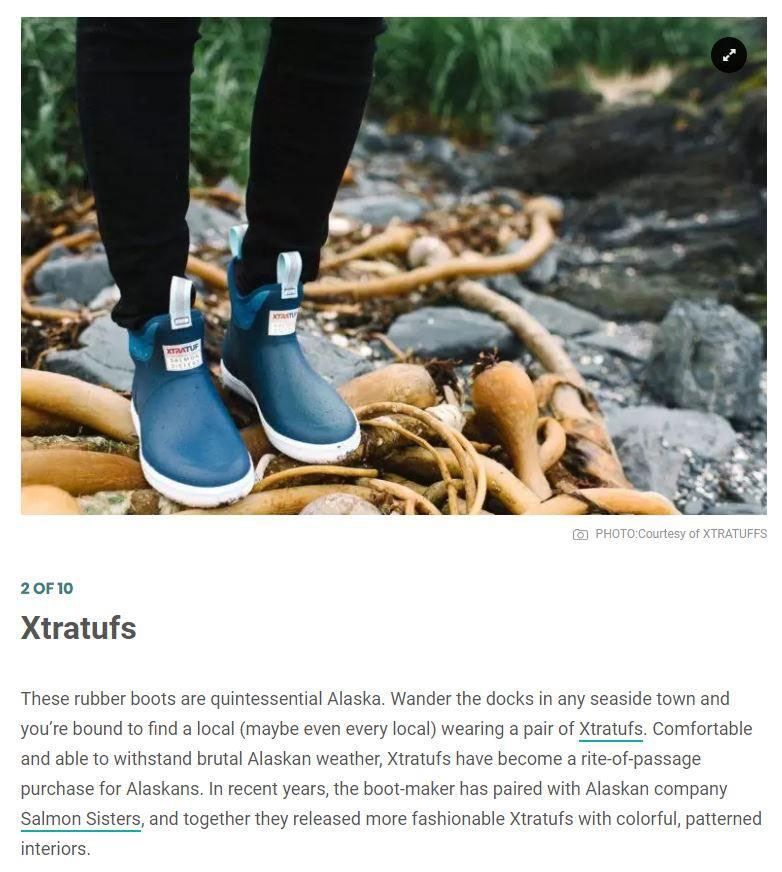 Our Legacy Boot has become a symbol of belonging to Alaska and to the water, earning the nickname, "Alaskan Sneaker" for its deep connection to the place and its people. The Legacy is an icon of hard work and constant doing, trusted by commercial fisherman and curious watermen alike for its powerful slip resistance, outstanding protection and remarkable comfort.