Best Men's Winter Boots for 2019-2020 by Steve Graepel and Mallory Paige on November 26, 2019
Whether shuffling from car to chairlift or slogging in the frozen woods, a good pair of boots is requisite footwear for surviving winter and fall.
To give you a jumpstart on the season, we've kicked the rubber on a lot of soles to find the best winter boots for the big freeze. Because winter varies so much around the country, from slush and mud to deep powder, we included a variety of boots from puddle-worthy to Hell freezing over.
Below, we break the article into five sections:
Buyer's Guide: How to Choose the Best Winter Boot
Of course, some boots could belong in more than one category. And this list doesn't cover every boot out there, but it's quite comprehensive.
We've tested all the boots we could get our hands on and used them through rain, snow, mud, and sun on countless adventures around the world. And we've whittled it down to our favorites here. These are the boots we recommend to family and friends — the boots we get excited to wear all winter long.
Best Winter Rain Boots
In many places — I'm looking at you, Washington and Oregon — winter means rain, and lots of it. For anyone spending the winter dodging puddles and slopping through the mud, these winter rain boots will keep you warm, comfy, and, most importantly, dry.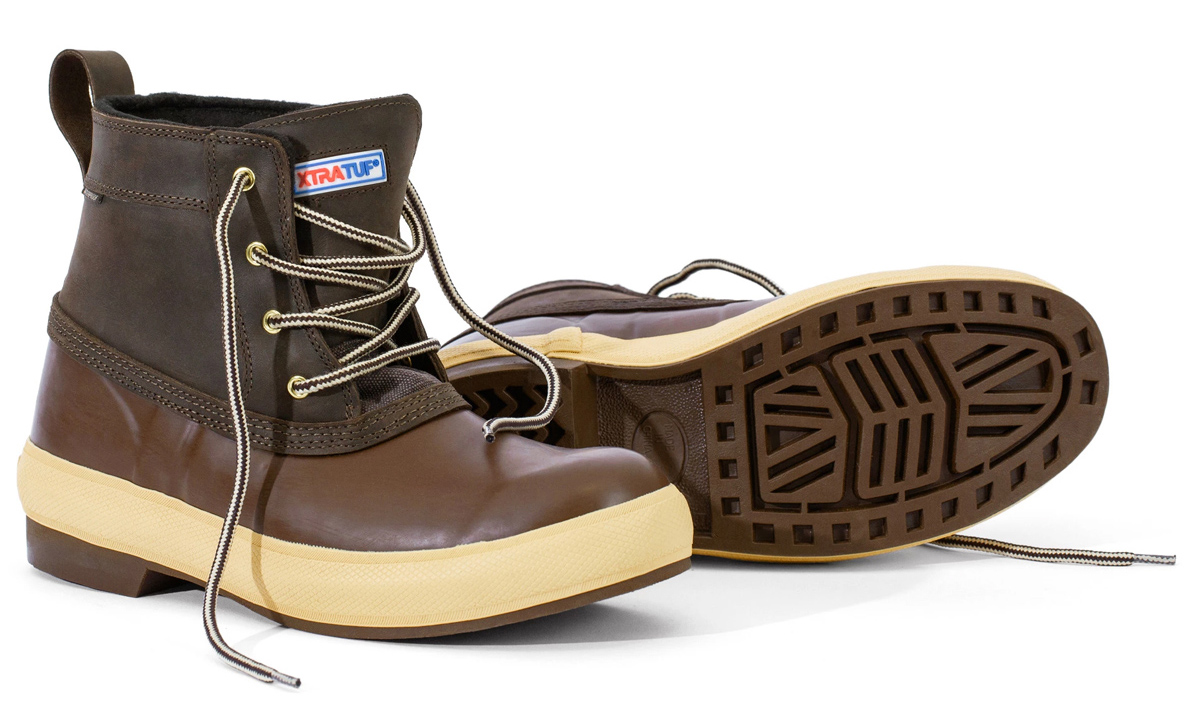 If there was a "state boot" of Alaska, it would be the XTRATUF. There are many models of the rugged, all-around slop boot, but the most gentrified is the recently released ankle boot. The neoprene boots are stitched with 6-inch waterproof leather and are still perfect anywhere waterproof, nonslip, tough boots are needed.
XTRATUF makes several models. We've used the thin neoprene Legacy a ton and love it for moderate weather, where they rule in rain and slop. But a tall rubber boot is tough to pull off outside of the cannery or farm. The lace-up is much more approachable in the lower 48. If temps drop low, consider the Legacy Insulated 8-inch lace boot.