Fish Alaska Magazine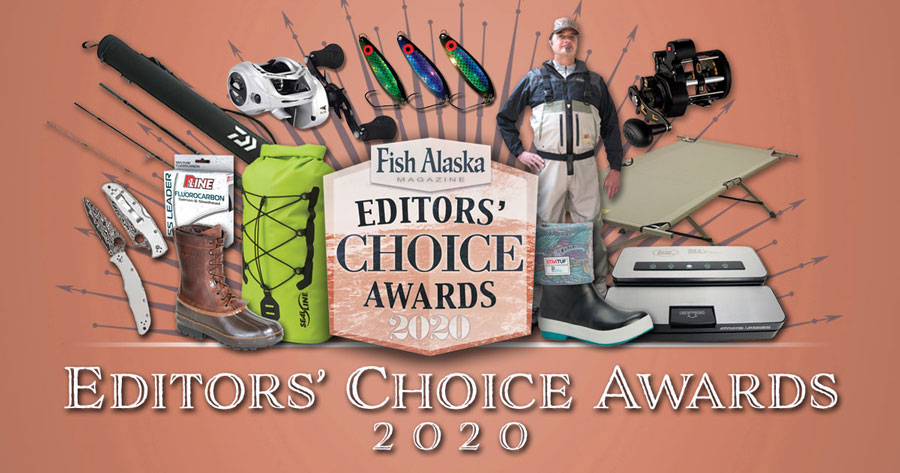 Fish Alaska Magazine Editors' Choice Awards 2020 - March 2020 Issue
Best Boots for Fishing, Hiking and Best Outdoor Footwear for 2020

XTRATUF Men's Leather 6-Inch Ankle Deck Boot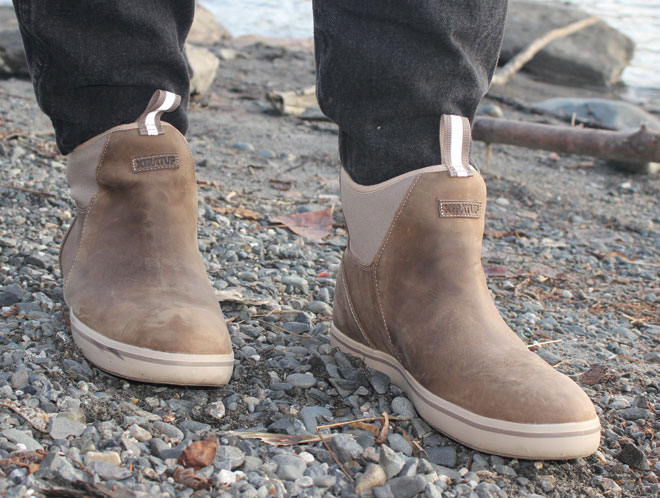 These over-the-ankle boots are breathable, with great insoles that add comfort and allow the use to wear these boots all day. They include well-designed loops for ease of sliding boots on. The slip-resistant, non-marking tread is greatly appreciated and the waterproof leather looks great.

XTRATUF Women's Salmon Sisters 6-Inch Ankle Deck Boot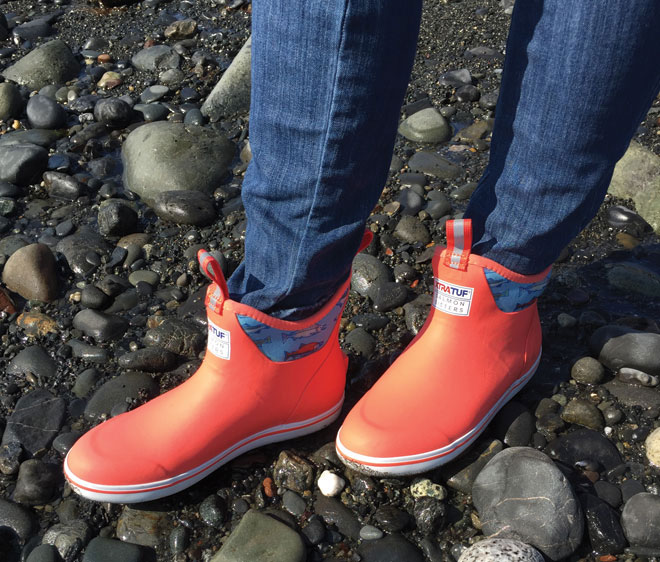 The boot is 100% waterproof, has anti-microbial moisture wicking, front and back pull tabs, a comfortable insole, and is slip resistant. The neoprene lining and the front and back loops make this boot extremely easy to get on and off. The color and salmon design is striking. Our tester constantly gets compliments about these boots. They are comfortable, the sole is sturdy and provides good traction.

XTRATUF Women's Salmon Sisters Mermaid Life 15-Inch Legacy Boot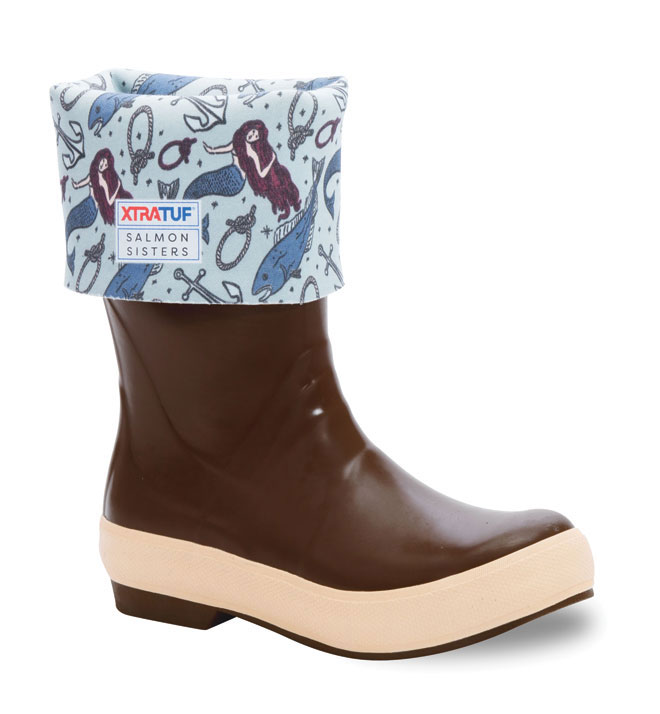 XTRATUF Legacy boots are the finest fishing boots on the market, and many of our testers will testify to that fact. This version, built specifically to fit women, also features a mermaid-pattern print on the liner of the boot, designed by the Salmon Sisters, and they are really cute. Key features of this 100% waterproof boot include: a slip-resistant chevron outsole, triple-dipped shell which creates extra-tough and watertight boots, and hand-layered construction which adds flexibility and increases comfort. while also increasing strength.
FisheWear Groovy Grayling XTRATUF 15-Inch Legacy Boots

Combining the equalized performance of XTRATUF Legacy boots with the style of FisheWear's Groovy Grayling pattern made these a smash hit with our tester in 2019. Melissa Norris had to this to say, "FisheWear and XTRATUF are two of my favorite brands, and both are so well suited to Alaska that this partnership is a perfect match. I love these boots!" Rock the FisheWear pattern while staying warm, dry, and secure no matter the conditions. These are the first XTRATUF boots in black!


NEW FOR 2020 GEAR

XTRATUF Topwater Lace: The Topwater is built to be rough and tough and will withstand whatever you may encounter on the deck. They feature XTRATUF's rubberized TUF fabric upper, which provides durability in high-wear areas, as well as all-day comfort. This makes the material water and abrasion resistant, while also being breathable. This rugged deck shoe comes with the XTRATUF SRC-rated outsole for all the traction needed to stay on your feet.

XTRATUF Swingsaw: Designed for cold-weather fishing, both on deck and below, the Swingsaw is a game-changing boot for the commercial fishing industry. It features insulated waterproof construction on a GlacierTrek PRO outsole for superior traction. This dynamic outsole construction provides stability even when the deck conditions change quickly and drastically.

FISHEWEAR + XTRATUF Deck Boot and Sharkbyte Slip On: Here are two new collaborative offerings from FisheWear and XTRATUF. Two of our favorite brands got together and are producing some off-the-chart cuteness for women who fish or just go outside. The new Deck Boots sport a sassy bright-pink color and they showcase the Troutrageous pattern. The new Sharkbyte leather slip-on shoes are gray accented with the FisheWear Groovy Grayling pattern. Both will be awesome slip-ons for camping, fishing and lodge life!

Salmon Sisters XTRATUF Deck Boots: In three new styles this spring, including the Mermaid and Octopus styles shown here, the Salmon Sisters continue their collaborative partnership with XTRATUF. Two Alaskan commercial-fishing sisters take their artful inspirations from their life at sea for angling enthusiasts to represent their lifestyle in this practical footwear.

XTRATUF Women's 6" Salmon Sisters Ankle Deck Boots Celestial Sea Print: Light-weight footwear for anglers, XTRATUF's best selling Women's Ankle Deck Boot features original prints designed by two young Alaskan fisherwomen inspired by the wilderness of Alaska and the sustainable fisheries of the North Pacific. New for spring 2020, the Salmon Sisters 6" Ankle Deck Boot will be available in yellow with Celestial Sea Print.

XTRATUF Wheelhouse: This is the commercial-grade version of the Ankle Deck Boot that fishermen have been asking for. Standing for 12-plus hours a day on the sea can cause feet to swell, and the wider fir of this boot is built for that. The upper is reinforced in high-wear areas such as the toe and heel for maximum durability. The boot features an EVA/PU-blend insole for all-day comfort, and an SRC-rated outsole for industry-leading slip resistance. Available in men's sizes in brown, white, navy, and gray coho.